We, at Freebielicious are so excited to announce that we are teaming up with
A+ Teacher Images
(the greatest t-shirt company for teachers and more, in case you haven't heard of them!). We all received the fanciest custom designed t-shirt we've ever owned. AND now, we can give a t-shirt of the winner's choice for each of our individual blogs.
I just love my t-shirt because it is so much more than just a shirt. It represents friendships, fun, and business relations (oh wait and STYLE, of course!) all in one "blinging" design. Where else could you get all that from one t-shirt? By the way, I never wear t-shirts, but this one is sooooo soft and comfortable. I do not mind wearing it at all. It has truly become one of my favorite shirts!
A special thanks goes out to Doug from A+ Images. He worked with us to make just the right shirt to represent our company. A+ Images will also like to give a FREE t-shirt to one lucky winner from EACH of our blogs!
We have made this giveaway super easy for you to have
almost
50 chances to win
one of 23 t-shirts
. It is a blog hop, so you can enter as many or as few giveaways you would like! The contest begins Saturday, May 18th, at 8:00 a.m. EST and ends on Sunday, May 19th, at 12:00 a.m. EST. Winners will be announced on the following Monday. Easy peasy, lemon-squeezy! Start by entering my giveaway here:
a Rafflecopter giveaway
If you would like, you can also follow my blog and teacher store for future freebies :) Just click on this cute heart to get you there.
Next, you will head over to my friend Lyndsey's blog
A Year of Many Firsts
and enter there. Then, you will keep going to each blog to enter this giveaway again and again or until your fingers are too tired to hit click (that is how simple we made it for you!).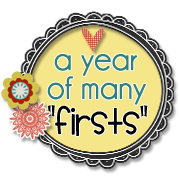 Go to our Freebielicious Facebook page and like us so you never miss a freebie or giveaway like this one!

If you do not win a t-shirt, you can just use

coupon code FREE20

to get a 20% discount on any order over $20. This offer has been made to our wonderful followers and is valid now through June 15, 2013.